Please visit the official site for latest information.
The contents of this website has not been updated since spring of 2014.

A relaxing inn in Miyama, Kyoto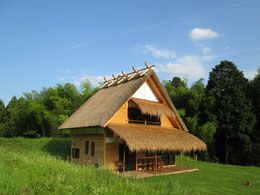 KAYA Villa is a thatched-roof private house nestled quietly in the mountains of Miyama, Kyoto. It is built by a thatched house workman, who wishes to provide guests a comfortable house that offers home-like feeling. The house stands on an open field that invites you to lie down on the grass and enjoy a relaxed moment away from the busy routines of daily life. It is an ideal lodging house for both short-stay and long-stay. Come and spend a long vacation here, and enjoy the beautiful nature and tradition of Miyama to your heart's content.
Features
Contact

-A thatched roof private house

opened in 2013

-Check in: from 15:00 until 20:00

-Check out; 10:00

-Parking:3 Cars / Free

 

*Smoking is NOT allowed in and

around our wooden building.

Address:

Hanabusa29 

Miyamachoshima

Nantan

Kyoto Prefecture 601-0751

Japan

 

FAX: +81-771-75-5126

(Currently, we do not take bookings

by phone or fax from overseas.

Please use the inquiry form on this web site.)

 
  Copyright ©2015 Miyama Kaya Villa. All rights reserved.