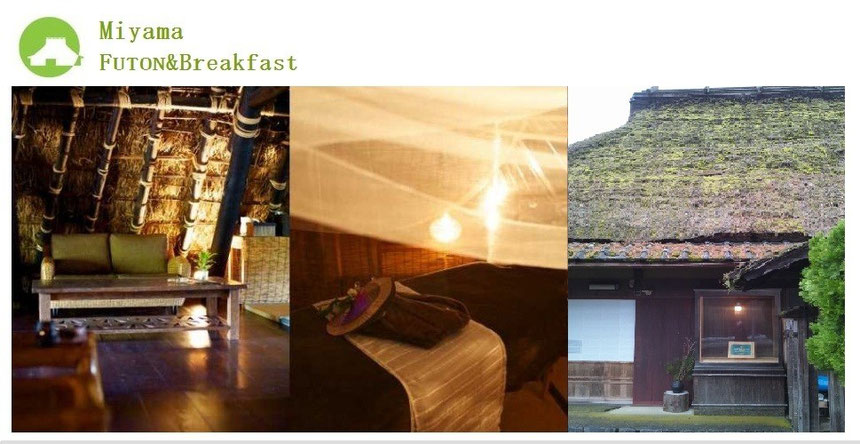 Breakfast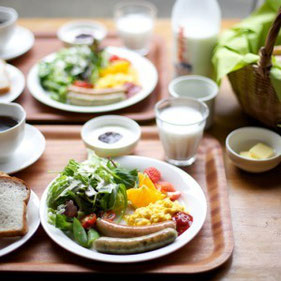 Hours: from 8:00am
We offer delious western-style breakfast, prepared by our staff in the kitchen. 
Our breakfast is very popular among Japanese guests. The menu includes
Miyama rice flour bread, natural yeast bread, additive-free handmade sausage, Miyama scrambled eggs,  Miyama milk,  yogurt made from Miyama milk, salad, Miyama blueberry jam, Siphontei home-roasted coffee, milk tea and herbal tea.
Additive-free Handmade Sausages and Miyama Eggs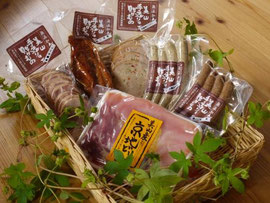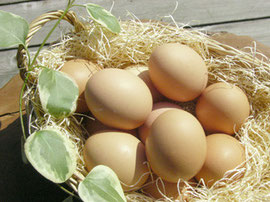 Miyama Fun Farmers Club
Our sausages and eggs are provided by Miyama Fun Farmers Club. It pays great attention to safty and security of food, and takes pride in additive-free products. 
Miyama Bread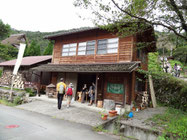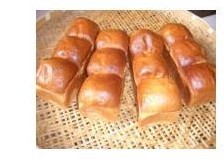 Kichinojo Bread
Miyama bread is additive-free, specially made with rice, vegetables and herbs grown locally. The water used for bread is natural water from Miyama, magnetic activated. The bread is absolutely healthy and tasty.
Home-roasted Coffee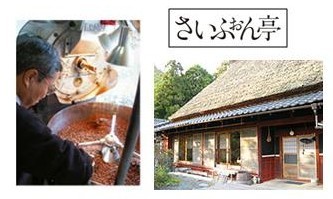 Siphontei

Coffee house Siphontei is originally from Kyoto city, Yamashina area. It made home-roasted coffee for 35 years in Kyoto. In June 2009, Siphontei moved to Miyama.  The good-quality natural water of Miyama adds a crisp taste to the coffee.
Miyama Milk
The Miyama milk is a very tasty whole milk. Instead of the commonly-performed high-temperature pasteurization, the Miyama milk is pasteurized with a low temperature of 85 degrees in 15 minutes.
Miyama Blueberry Jam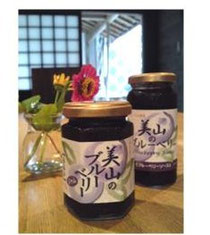 We offer blueberry jam made of blueberries picked in Miyama. It is an additive-free handmade jam containing blueberries and granulated sugar only.
Dinner (we are partnered with catering services.)
Upon request, we prepare many kinds of Japanese dishes by catering services. Please enjoy the freshly-made local cuisines. Reservations required.

Features
Contact

-150 year old thatched roof private house

-Registered national tangible cultural property

in 2010.

-Delicious western-style breakfast cooked with

local ingredients.

-Check in: from 15:00 until 20:00

-Check out; 10:00

-Parking:6 Cars / Free

 

*Smoking is NOT allowed in and around our

wooden building.

Address:

Hanabusa29 

Miyamachoshima

Nantan

Kyoto Prefecture 601-0751

Japan

 

 

(Currently, we do not take bookings

by phone or fax from  overseas.

Please use the inquiry form on this web site.)

 
TripAdvisor Traveler Rating

Based on 123 traveler reviews
TripAdvisor Ranking #1 of 12 Specialty lodging in Nantan
Most Recent Traveler Reviews

Jun 29, 2019:

"Great Experience!"

Jun 24, 2019:

"Incredible Service and Peaceful!"

Dec 24, 2018:

"An experience to sleep in a traditional..."

Nov 12, 2018:

"Best countryside experience"

Oct 20, 2018:

"A very relaxing and enjoyable stay!"
© 2019 TripAdvisor LLC
  Copyright ©2016 Jissen Inbound. All rights reserved.